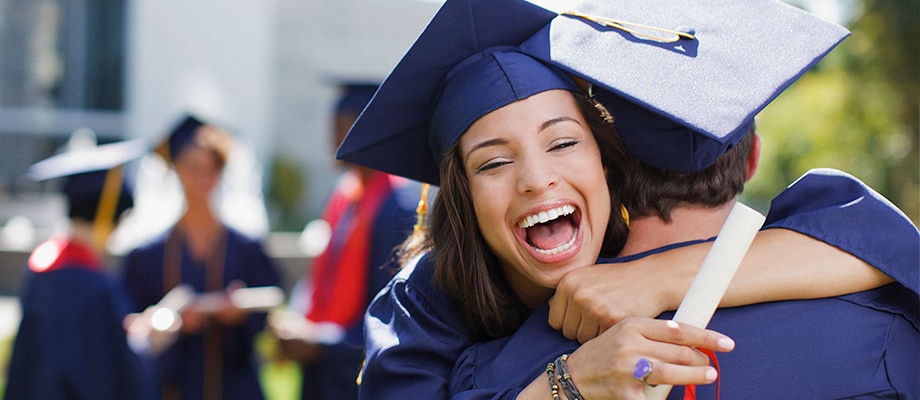 Have diploma, will travel.
Exclusively from Volkswagen Credit
Navigating the real world is even more fun with available features like touchscreen navigation and a turbocharged engine. Visit Nalley Volkswagen of Alpharetta for both, and see if you quality for the Volkswagen College Grad Program and a $500 Bonus toward a new Volkswagen vehicle.*
How To Qualify
You graduated within the last 24 months or will graduate in the next six months from a U.S. or Canadian college or university.
You are a U.S. citizen or permanent resident.
You have a full-time (permanent) job or written commitment from your future employer.
Lease vs. Finance: The Choice Is Yours
Think about which option best fits your lifestyle. Whatever road you decide to take, Volkswagen Credit will be with you at every turn.
Lease
Drive a new Volkswagen for a set amount of time and number of miles. Then, choose to purchase or return your vehicle at the end of your term. Benefits include:
May provide lower monthly payments on average than financing over a similar term on the latest models.
Flexible lease terms and a range of mileage options available.
Ability to turn in your vehicle for a newer VW model, or buy your vehicle at a predetermined price at lease maturity.
Finance
Purchase your vehicle and make payments for it over a selected term. At the end of that term, the car is yours. Benefits include:
Ability to own for life of the vehicle and build equity.
No end-of-lease obligations, such as excess wear and use.
No vehicle customization limits or mileage restrictions.
Competitive rates and flexible terms available from Volkswagen Credit.
---
*College Graduate Program is subject to credit approval and is available to U.S. citizens or permanent residents who graduated from an accredited U.S. or Canadian accredited college/university no more than 24 months prior to credit application or will graduate within the next six months. Applicant must be employed in a full-time permanent position or have a written commitment from a future employer. References, proof of income, copy of degree or official transcript, and contact information for college/university required. Volkswagen of America, Inc. will pay a $500 Contract Bonus when customers eligible for the College Graduate Program lease or purchase a new, unused Volkswagen vehicle through participating dealers and finance the lease or purchase through Volkswagen Credit. Excludes Certified Pre-Owned vehicles, Golf R and ID.4 EV. Bonus must be applied toward customer lease or purchase and is not redeemable for cash. Subject to credit approval by Volkswagen Credit. Credit history is not required, but existing credit must be in good standing and have no previous derogatory credit marks. Program runs from January 4, 2022 through January 3, 2023. Program not valid in Puerto Rico. See your local Volkswagen dealer for details or, for general product information, call 1-800-Drive-VW.