There's big news in the world of VW! Just recently, Volkswagen announced that the all-new eighth-generation Golf GTI will make its long awaited debut at this year's 2020 Geneva Motor Show. Fans of the iconic Golf GTI will be happy to hear that this version is expected to faithfully follow the formula that have made it such a global phenomenon.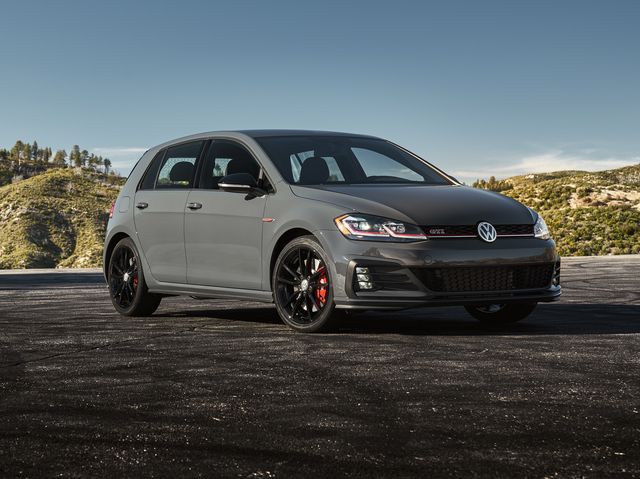 This exciting new era for the GTI will be built around the new Golf that was introduced in late 2019. Although it hasn't been seen or officially photographed by the general public yet, rumors suggest it will carry on with its well-known low-key appearance without the weighty appearance of the vents and wings that you might see on some of its competitors. With twin exhaust tips, red accents, unique alloy wheels, and of course the beloved plaid upholstery on the seats will help the GTI stand out from the base Golf.
While we don't know the technical specifications yet, according to Autocar, VW made the decision not to add the GTI to its lineup of electrified cars. Instead of heading the hybrid route, the GTI will receive an advancement of the turbocharged, 2.0-liter four-cylinder you find in the outgoing seventh-generation model. Current reports say it will remain front-wheel drive, and if you want all-wheel drive you can find it in the Golf R. Expectations are that a six-speed manual transmission will continue to come standard, with options for a dual-clutch automatic.

The 2020 version of the Geneva Motor Show will welcome visitors and media alike on March 3. Which means we will soon learn much more about the all-new highly anticipated GTI. It is still undecided whether Volkswagen will sell the eighth-generation Golf in North America, all signs point to the all-new GTI (and the upcoming R) being available to purchase in the United States. Volkswagen will be soon to answer all questions on timing, technical details and specs, and pricing will be announced closer to its on-sale date.

2020 will be a massive year for VW because we know the GTI is one of 34 new models Volkswagen is scheduled to debut. For more information, stay tuned to this blog and follow us on social media to hear the latest updates