There are not many cars on the road today more iconic than the Volkswagen Jetta. Almost everyone has a distinct personal memory of one, whether it was yours, your parent's or a friend's, you probably have memories of great times in a VW Jetta. But that doesn't mean the Jetta hasn't evolved and constantly sought to improve every year. And this year is no different!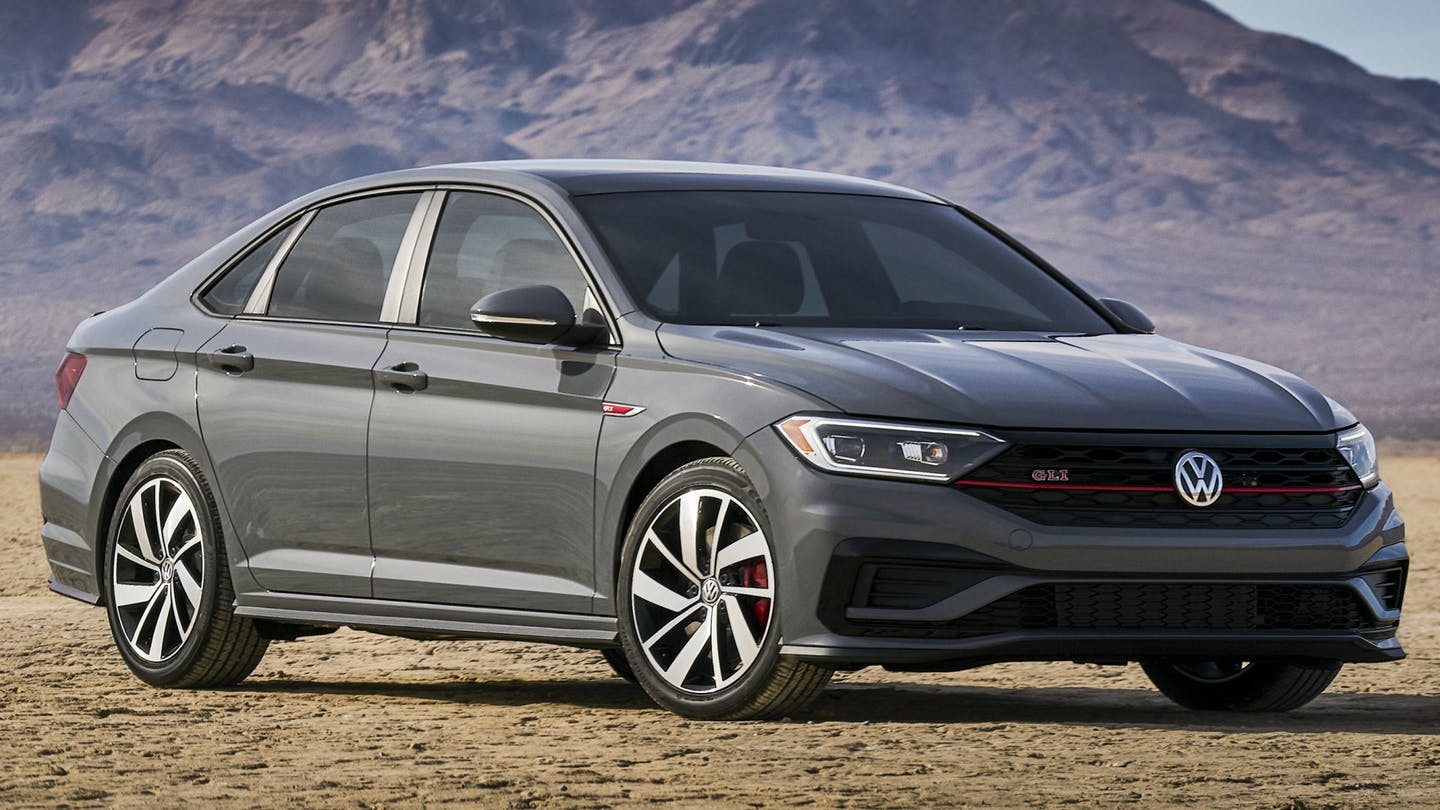 Meet the 2019 Volkswagen Jetta, all-new and ready for a brand new audience. The 2019 version is built with a few goals in mind: more room, more comfort, stronger performance, and unbeatable value. So how does the 2019 Jetta do it? By basically starting from scratch. Unlike other VW models, the Jetta is built on a torsion-beam architecture and boasts an impressive 40-mpg highway rating. New in 2019 is also a turbocharged Jetta GLI that comes in with 228-hp and 2.0-liter turbo engine.
In the backseat of the 2019 Jetta, you'll find plenty of room to fit 3 people, so those uncomfortable road trips are a thing of the past. But that's not where the convenience features end inside this one-of-a-kind car. You also get to enjoy a 6.5 in touchscreen infotainment center that will keep you whole family entertained, and connects to your smartphone instantly with options like Apple Car Play and Android Auto. Available sunroof and an eight-speaker Beats Audio sound system lets you experience the fun of driving like never before.
There are also a plethora of safety features that you will be happy to take advantage of. These features include a rearview camera, automatic high beams, blind spot monitoring, rear cross traffic alert, forward collision warning, lane keep assist and more!
All of this combines to make the 2019 VW Jetta a car that you can't do without. Even better, you can find it right here at Nalley Volkswagen in Alpharetta. Come by today and test drive your new Jetta or continue browsing our website to take advantage of our specials and incentives.