Atlanta is one of the best cities in the world and sometimes we can forget all of the wonderful things we can do in this city. And everything is even better when you're driving in your VW! So we wanted to put together a list of the places in the city to go in your new VW. Whether your drive a Jetta or a Golf or anything in between, these places are must visits.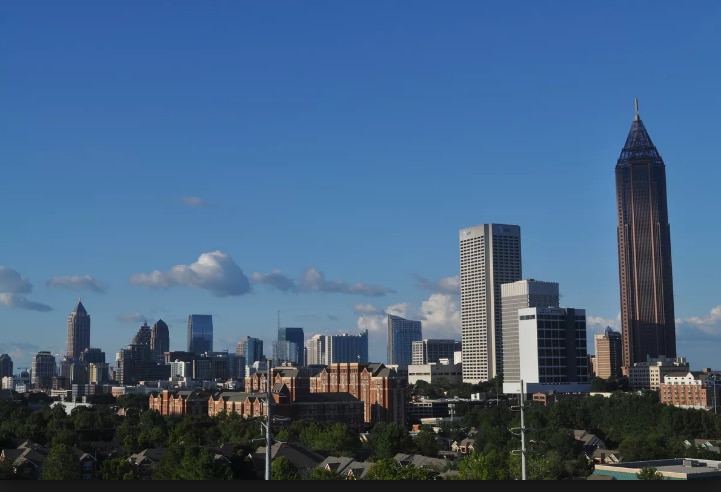 Fatt Matt's Rib Shack
If you want to experience real southern barbeque, there's no better place to go in the city than Fatt Matt's. Located on Piedmont Rd between Midtown and Buckhead, Fatt Matt's will fill you up and send you on your wat with a full tummy and a huge smile. We recommend the ribs!
Piedmont Park
There's no better place to see a sunset in the city than on a stroll alongside the water in the park. Piedmont Park is Atlanta's answer to Central Park and there are always events to try out and people to see. Whether you want to play kickball, go to a concert, or join a rally, you can do it all at this fabulous park.
Stone Mountain
If you're up for an adventure, there's no better place to go in the metro than Stone Mountain. Enjoy the attractions, food , fun & games, and if you're feeling adventurous, you can hike to the top of the mountain and take in the best view in all of Georgia. If hiking is not your thing, you can take cable car to the top and take it all in.
Atlantic Station
If you're looking for a night on the town, Atlantic Station has to be one of your first stops. From great restaurants to premium shopping, to a state of the art movie theater, this place really does have it all. Come on weekends and enjoy pop up markets and special art events. There's no telling what will be happening at Atlantic Station on any give day, so hop on down and enjoy the fun!
If you're looking for a new VW to enjoy this all in, stop by to see us Nalley VW and we'll get you set up!