Like any car owners, we know you want only the best for your car. Unfortunately, many auto service shops don't, which makes finding the perfect place to bring your car can be tough. You want to be able to find a place that can service, maintain, and repair your car through all the adventures you bring it through – and you don't want a place that will charge you and arm and a leg to do it. Most importantly, you want a place you can trust. Finding a place that meets all these criteria is certainly a challenge, but not if you know where to look.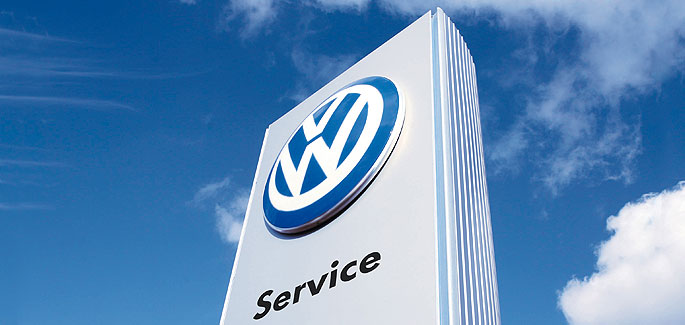 At Nalley Volkswagen, we work hard to make sure our service department is far and away the best place you can take your car. The difference starts with our staff. When you own a car that you take pride in, you want a service staff that takes pride in your vehicle the same way. When you bring your car into service with us, you'll find a team of extremely talented and experienced technicians that know and nook and cranny in your vehicle and years of experience in pinpointing problems inside and out on your vehicle.
A major benefit of servicing your car with us is our commitment to using original equipment manufacturer (OEM) parts. This means you never have to worry about getting parts that work with your vehicle and parts that are of the highest standard. When you got to other service centers, you aren't guaranteed of receiving these same high quality parts. Using OEM parts will protect the integrity of your vehicle over the long term, and will be no doubt worth it for you.
If your main concern is price, rest assured that our top priority is our customer's satisfaction and we will work with you individually to provide a fair and timely service. We always have rotating monthly service specials on our website and facebook that can save you a lot when you bring in your vehicle. You can schedule a service appointment directly from our website, or call us today!