When it comes to making interesting and innovating vehicles, no one can quite top VW. From the Beetle to the Golf, driving a VW means driving a vehicle that can't be replicated anywhere else. Today, we wanted to introduce to a new and exciting member of the VW lineup, the Polo GTI. The Polo GTI shares a lot with the iconic Golf, but with a few twists of its own that make it wholly unique in the market. As the saying goes, the Polo GTI is "a hatch without a match."
To get to know why so many people are so excited about this car, you have to start with what is under the hood. Powering the Polo GTI is the powerful 1.8 liter turbo engine that can produce 141kW of power. Wondering about acceleration? The Polo GTI takes you from 0-100km/h in just 6.7 seconds. If you prefer a manual transmission, the Polo GTI has you covered with the availability of a Direct Shift Gearbox.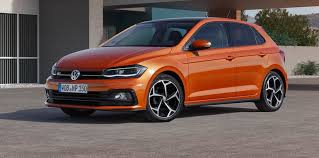 In the new Polo GTI, the interior gets a fresh redux. Inside the car, you'll find that classic GTI look along with new Clark tartan seats and a red-stitched leather steering. You'll also find all of the comfort and accessibility that a top of the line hatch provides. So never feel afraid to let your passengers stretch out and take full advantage of the space. Finally, you can enjoy a spectacular entertainment and navigation system in your center console that can connect with your apps and make you feel connected to your car like never before.
If you would like to experience the 2018 Polo Golf GTI, stop by Nalley Volkswagen in Alpharetta or browse our website to see everything we have available on our lot. We'd love to take you for a test drive and show you why you should be a part of the Nalley family.