The Volkswagen brand is known throughout the world for providing unique, versatile, and sometimes even iconic vehicles. Whether it's the ultra-famous Beetle, or the beloved Jetta, you can count on Volkswagen to deliver you a vehicle that is unlike any other car brand out there. Perhaps no car fulfills the grandest ideals of Volkswagen more than the Golf GTI. With a fun exterior and an even better driving experience, the 2017 Golf GTI isn't just a must have for VW fans, but for anyone looking for a new car they will immediately fall in love with.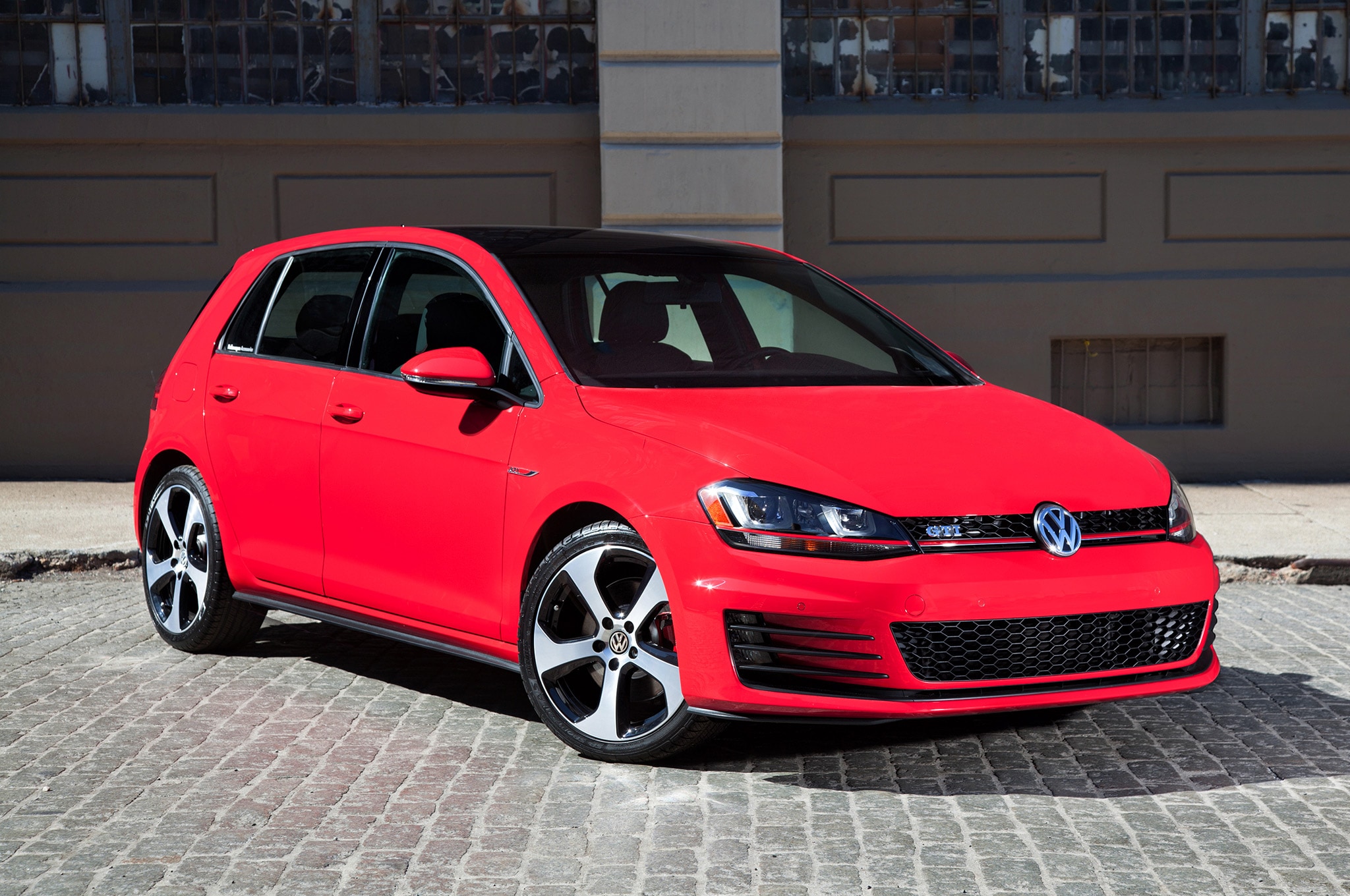 So, what's so great about the new Golf GTI? Let's start with what's on the outside. The Golf GTI is known as the "Hot Hatch: because it retains all the classic elements of the hatchback style while also pushing the style to the limits with a sleek and sporty look that defies convention in the hatchback genre.
Under the hood, the 2017 Golf GTI is even more impressive. Powering this "Hot Hatch" is a 2.0L TSI engine that delivers a turbocharged performance and all the torque you can handle. Couple that power with the Golf GTI's 18" alloy wheels and you have yourself one awesome driving machine.
But what is maybe the coolest part of the Golf GTI is the comfort, luxury, and technology available in the interior of the car. Connectivity is the name of the game as the GTI gives you multiple ways to integrate your smartphone through Volkswagen's Connect App. You also get access to Fender Premier Audio System which lets you listen to your tunes with some of the best speakers on Earth. Also, don't forget about the touchscreen navigation system that makes it easier to drive through town and traverse traffic than ever.
If you are interested in the Golf GTI, make sure to stop by Nalley Volkswagen of Alpharetta and check it out for yourself. Our sales team will do whatever it takes to make sure you drive home in one.