If you've smelled something different in the air lately, it's probably the excitement over Volkswagen's latest creation, the 2017 VW Golf Alltrack. It's the kind of car that will make you believe in love at first sight. Inside and out, this vehicle is designed to appeal to the car enthusiast in all of us, and promises to be one that you don't want to miss. It's so exciting, in fact, that VW has called it "undoubtedly the highlight of the changes made for the 2017 model year."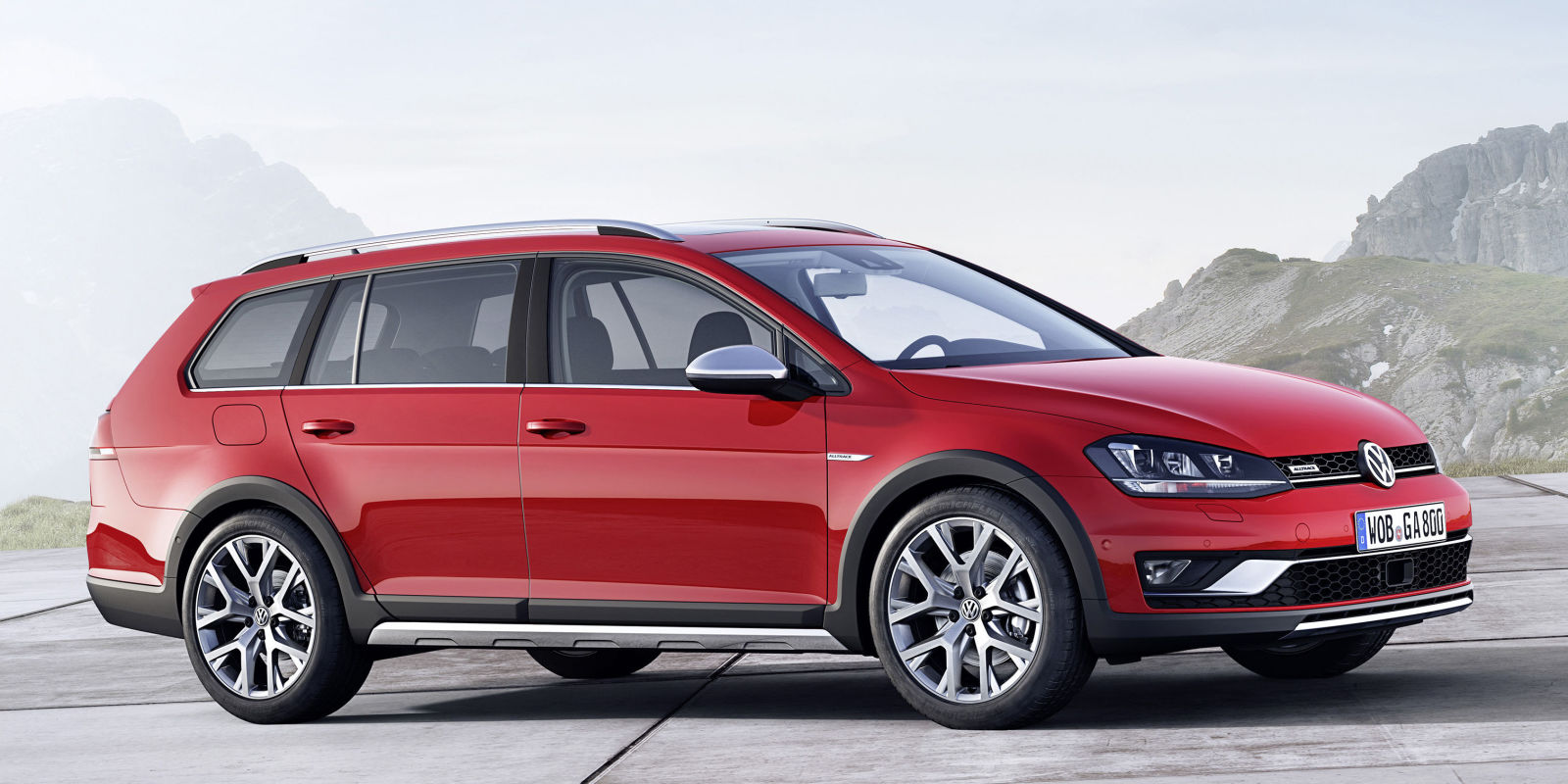 Why are people so amped for its release? The new Golf Alltrack is a perfect blend of the well-loved VW driving experience with the off-road capabilities of 4Motion all-wheel drive. Add on its distinctively rugged exterior, and it makes for a truly unique vehicle that offers a strong alternative to other all-wheel-drive vehicles on the market.
Under the hood, the Golf Alltrack is powered by an EA888 1,8-liter, four cylinder TSI gasoline unit. The engine is paired with a six-speed dual-clutch automatic transmission, with a manual transmission option to be available in the future.
One of the coolest features is "Off-Road Mode," which enhances control of the vehicle when descending hills and "optimizes traction control for off-road terrain." The navigation system includes a number of helpful features when driving off-road including compass, and steering angle. Also available are a variety of safety features, including Forward Collision Warning, Autonomous Emergency Braking, Lane Departure Warning and Parking Assist.
If you are interested in this vehicle or others in the Volkswagen lineup, make sure to stop by Nalley Volkswagen in Alpharetta and let our friendly and knowledgeable staff help you find your next new car.