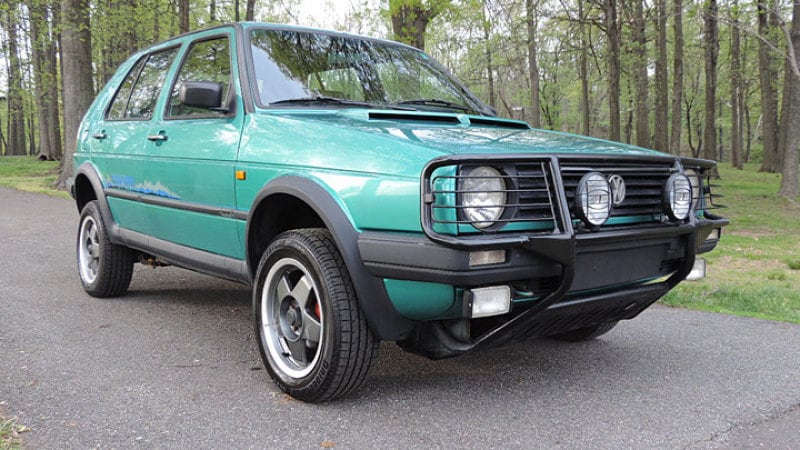 The Volkswagen Golf is one of VW's best selling vehicles. Though the size and shape have changed a bit since its inception in 1974, the Golf is beloved by generations of car owners. It's not just a fan favorite - in 2009, the VW Golf was named "World Car of the Year" by a panel of 48 international journalists.
Many VW enthusiasts have their favorite version of the Golf, but one of the most intriguing has to be the 1990 Golf Country Syncro. This funky looking car might not seem like much, but it was actually a very progressive vehicle, forward-thinking model that AutoBlog recently called "ahead of its time." Why? The Country was an all-wheel drive crossover vehicle before such things were ever on the mind of the general public.
The model has a very unique history. In the late 1980's, VW began experimenting with designing an off-road version of the Golf with an all-wheel drive feature. The result was the Country Syncro which made its debut at the 1989 Geneva Motor Show, and a few months later it was pushed into production.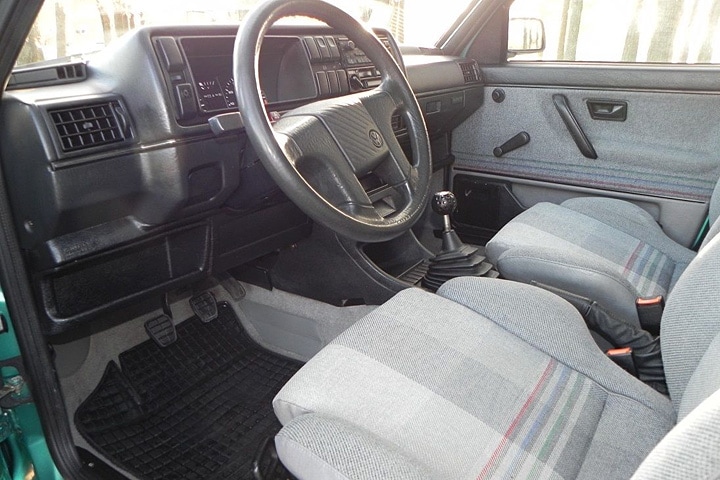 The Country was quickly embraced by journalists and car lovers, but was only produced in Europe. The all-wheel drive was far ahead of its time for the majority of drivers and production stopped after only a year. In all, only 7,700 Golf Country Syncros were ever produced, but the vehicle still holds a special place in the hearts of many.
The Golf Country feature here was recently put up for sale and only has 19,528 miles on it. Because Country's were only produced in Europe, seeing one in the States is very rare. If you're in the market for a used car, make sure to stop by Nalley Volkswagen for a huge selection of pre-owned cars at unbeatable prices.