The VW Beetle has always been on the cutting edge of style and innovation. It is one of the few cars that anyone in the world can recognize from just its profile – the definition of an icon. Well, in 2016, the Volkswagen Beetle will add to its historic legacy with the Beetle Dune. Let's take a look at all this car offers.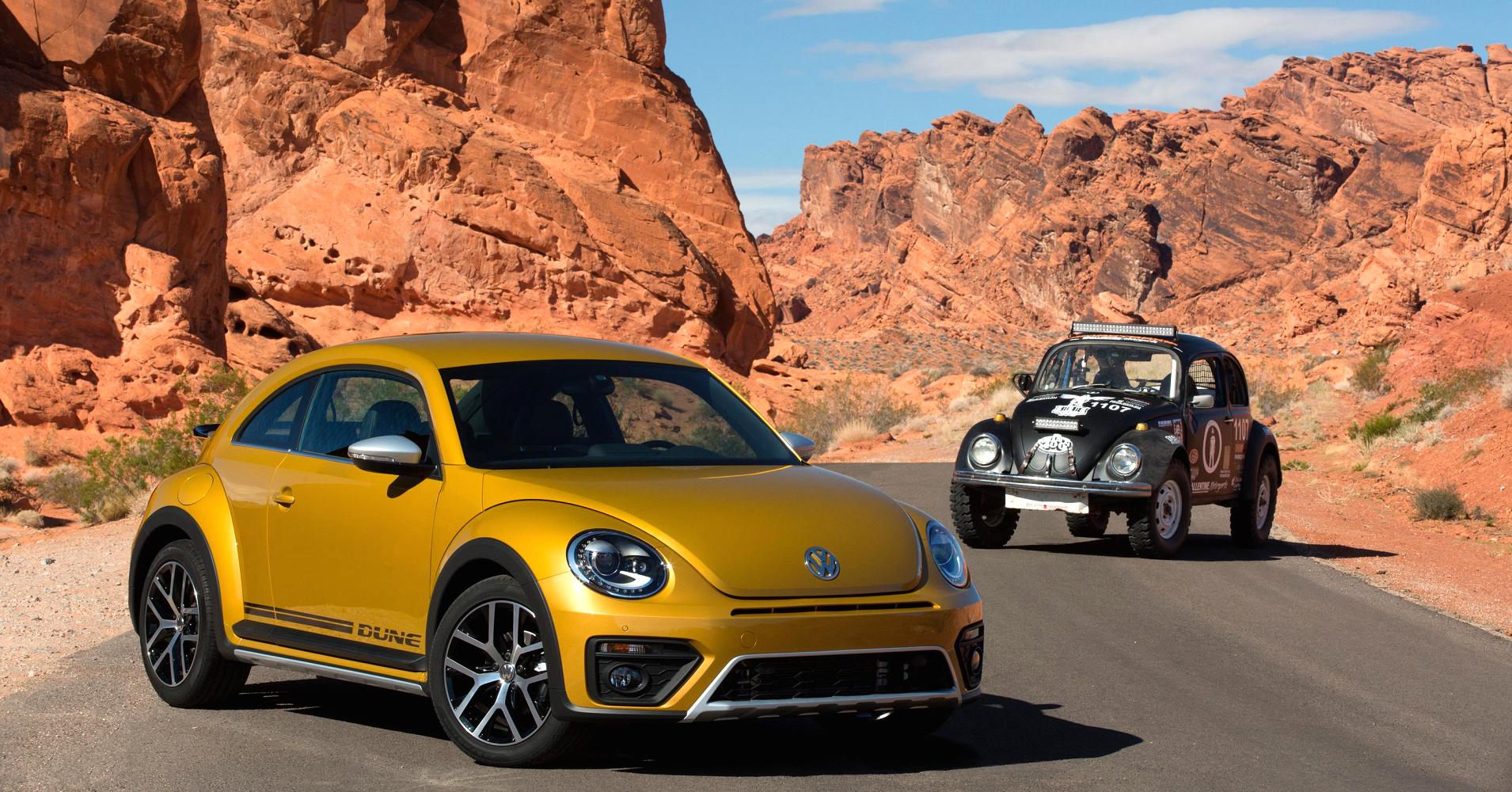 From first look, you can tell that the Dune was inspired by the classic Beetle Baja of the 1960s. The special edition Dune is a throwback and modern car all mixed into one. Aside from the color, the high, dark wheel arches and the flat spoiler in the rear are the standout features.
Despite its uniqueness, the Dune also shares all the features that you know and love about the VW Beetle. The cabin is extremely roomy and provides extraordinary visibility to the driver. The Dune also drives and handles like the world famous Bug.
Under the hood, you have the choice of getting a turbocharged 1.8-liter four-cylinder and six-speed automatic engine. If you would rather not get the gold color for the body, you can choose black or white paint. You even have the option to choose between a convertible or coupe.
There's little wonder why the Dune has caused such a stir among VW enthusiasts. It can go alongside the other memorable special edition Beetles such as the Denim Beetle and the Fender Edition. If you are interested in the Dune or any other of the other exciting options in the Volkswagen lineup, make sure to stop by Nalley Volkswagen of Alpharetta. Our staff is ready and able to help you find the perfect car at a price plan that works for you. Don't wait, come in and see us today.